Accommodation booking software for your needs
The Abode accommodation booking software has been developed and refined over time to work for a range of accommodation facilities. So whether you are a small B&B or motel, a backpacker or hostel or a campground or holiday park Abode can fulfil your reservation system needs.

We have a great range of products to suit any accommodation.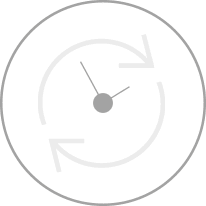 Automatic Updating
Bookings made through your website, channel manager or other online booking channels are automatically updated and included in Abode. It increases operational efficiency and reduces the chances of manual errors.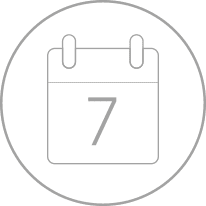 Customisable Calendar
Manage all your bookings in our calendar – it's never been easier to keep an overview of all your bookings. Create and select bookings with one click and customise the look and feel of the booking calendar to suit you!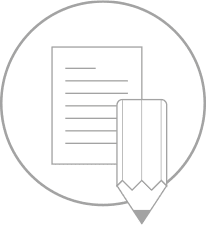 Editable booking
Changing, moving or editing a booking is a simple one-click process.
Bookings can be viewed and managed on an individual booking page that gives you all the necessary information in a glance.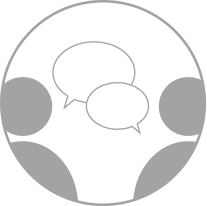 Guest communications
AbodeBooking offers instant confirmation and departure emails, providing your guests with fast, personalised emails. This helps keeping your guests engaged, reduces no-shows and saves you time. We focus on efficiency!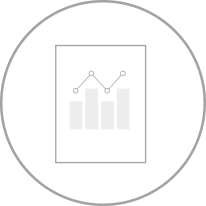 Reports
Improve efficiency with Abode's reporting feature. Daily housekeeping requirements, daily check-ins and check-outs and much more let you make informed decisions for your property management process.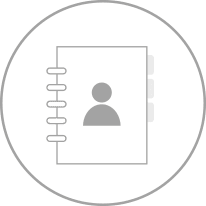 Website Booking Engine
Receive direct bookings on your website to improve your margins with our easy-to-use and customizable website booking engine. Being also fully responsive, the booking engine adapts to mobile devices.
More Features in AbodeBooking
Reservation Management
Makes the key requirements of a PMS solution easy and simple to learn, and quick and intuitive to complete:
Fully responsive – fully mobile enabled.
Adaptable and highly configurable.
Works with all modern browsers.
Anywhere, anytime, any place, any device.
Group bookings
Manage multi-room and multi guest bookings from one screen
Customisation
Personalise the system to suit your business and brand – fully customisable colours, labels, field and more.
Drag & Drop
Enter & manage bookings quickly and easily with a flexible colour-coded drag & drop grid. Perform key booking options (e.g. check in, extend or shorten) directly from the calendar screen.
99 Bookable Spaces
Create up to 99 rooms or beds in AbodeBooking.
Free email and phone Support
We offer our customers free support via an email-ticket-system and chat function – outside and inside our PMS. We are also happy to speak to you directly via phone or video chat to solve any problems you might have.
Knowledge Base and Introduction Tutorial
Our extensive Knowledge Base answers the most common questions to everything AbodeBooking – and also includes a introduction tutorial so you can learn the ropes of AbodeBooking at your own pace.
Extended Functionality with Abode's Partners
All Features from the basic version, and…
Multi-User
The multi-user feature enhances the security of your Abode PMS.
Give each employee their own account and set up specific access rights for each, such as "calendar only", "read only" or access to settings and reports.
Integrated Point-of-Sale System
Our integrated point-of-sales system allows you to manage all your sales (e. g bar, restaurant) from one system. Add sales items directly to a booking, with payment reconciliation system included.
Virtual Rooms
The Virtual Rooms feature has been an AbodeBooking innovation and was able to help Abode customers adapt their businesses during the COVID-19 pandemic with little amount of effort.
Virtual Rooms allow you to create a flexible accommodation and rate structure, i.e. sell rooms in multiple configurations. It offers accommodation owners additional revenue opportunities and eliminates manual work-rounds.
PDF Invoices and Receipts
Send invoices and receipts as a PDF attached to an email to your customers.
Events & Tickets
Grow your revenues by offering event and ticket sales sold from the system.
Fully mobile enabled, flexible booking page to integrate with the look and feel of your accommodation website. Get direct and commission free bookings and take immediate payment or capture credit card details safely by integrating Stripe.
All Features from the standard version, and…
Unlimited Bookable Spaces
Don't be restricted to only 99 bookable spaces – Create as many rooms or beds in AbodeBooking as you want.
Connect to Apps and Booking Engines
AbodeBooking integrates with great software solutions that will make managing your accommodation a lot easier. 
Want to enter customer details with a passport scanner, or take payments via EFTPOS that syncs with Abode? What about a POS system that connects to your in-house café and syncs the invoice with your guest's booking? Or do you want to send your accounting data to Xero, so your accountant can take care of it directly?
Upgrade to AbodeBooking Unlimited to connect to industry leading apps for the hospitality sector to give your guests the best experience possible!
Our latest added features