Abode now integrates with Lightspeed Kounta, a POS used by over 10,000 venues across Australia and New Zealand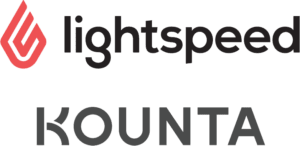 Lightspeed Kounta is a cloud based POS system specialising in hospitality, loved by over 10,000 venues across Australia and New Zealand. Founded in Sydney, Australia, in 2012 by Nick Cloete, Kounta was acquired by Lightspeed in October 2019 – a leading omnichannel point of sale platform based in Montreal, Canada.
It caters to all types of venues: from small espresso bars to multi-venue restaurants. Offering flexible monthly plans that suit different business needs, Kounta lets you build a POS that's right for you and ready for what the future holds. So when your business grows, so does your point of sale.
The Kounta integration with Abode is easy to set up and works seamlessly. It allows orders recorded in Kounta to be charged to a room within an Abode account, so the order is added to the Abode booking record for payment on checkout.
To find more details on how to set up the Kounta integration with Abode, head over to our Knowledge Base.
If you are interested in integrating Kounta with your Abode system, contact our friendly support team.