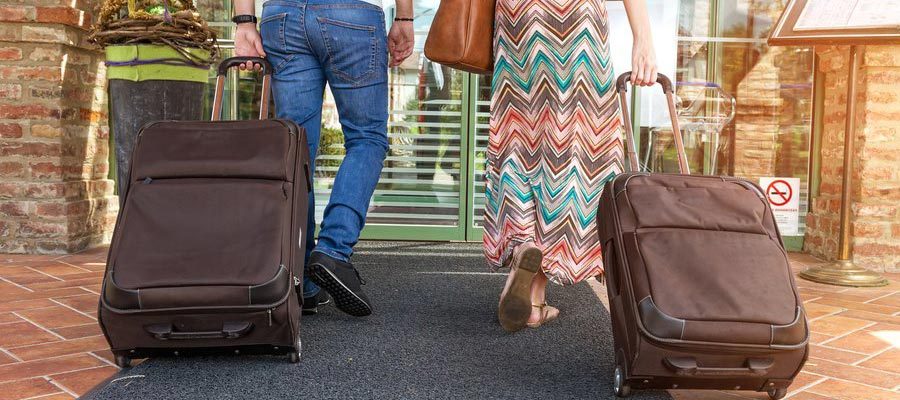 There is no better advertisement than a glowing testimonial or online review from a happy guest. Good managers think creatively and do little extra things (not necessarily expensive!) to make their guests feel special. Here are some easy ways for you to make a difference and wow your guests.
Make first impressions count
Put your best foot forward and make sure to let your guests know you're thinking of them before they arrive. One way to do this is sending them a personalised email confirming their booking and check-in details. This is easily done through your AbodeBooking management system.
Greet your guests with a smile and if you can remember their names for the duration of the guests' stay – they'll love you for it. Returning guests and loyal customers particularly value this trait.
Quick check-in and check-out
Nothing puts off guests more than having to wait at reception for an eternity to check-in or check-out. Always make sure your reception or front desk is well-staffed – or someone is available quickly on the ring of the bell – and well trained to manage this process.
A good booking management system will also help ensure this system is seamless, quick and almost free of human error. Features such as customisable booking screens, transfer/copy bookings and group booking functions in the AbodeBooking system go a long way in helping you streamline the check-in and check-out process, leaving guests happy.
Little things matter
Welcome treats and amenities – sounds cliché right? There's a reason hotels put small amenities on the top of your pillow. Don't underestimate the impact that even these little touches have.
If you're a motel or hotel, make sure you offer quality toiletries. Ensure rooms are clean and the beds are always made with fresh linen. These are small things, but they go a long way in making an impression.
Accommodating the needs of the whole family
If your audience includes families travelling with young children, go beyond the expected. Offer baby cribs, games and colouring books. Make it obvious that your property is a good place for families to stay.
Free Wi-Fi
Having free wireless service in your rooms is probably more important than having a dial tone on the telephones provided in the rooms! Today's tech-savvy travellers resent having to pay extra for Wi-Fi. If you really must charge, include it within the room rates. For the lucrative business traveller, this is absolutely essential.
Show off your city – become an expert in your area
Provide your guests with local maps, best spots to visit or places they should eat. Increasingly travellers are looking for authentic local experiences and events. You're in a great position to provide a great impression of your area!