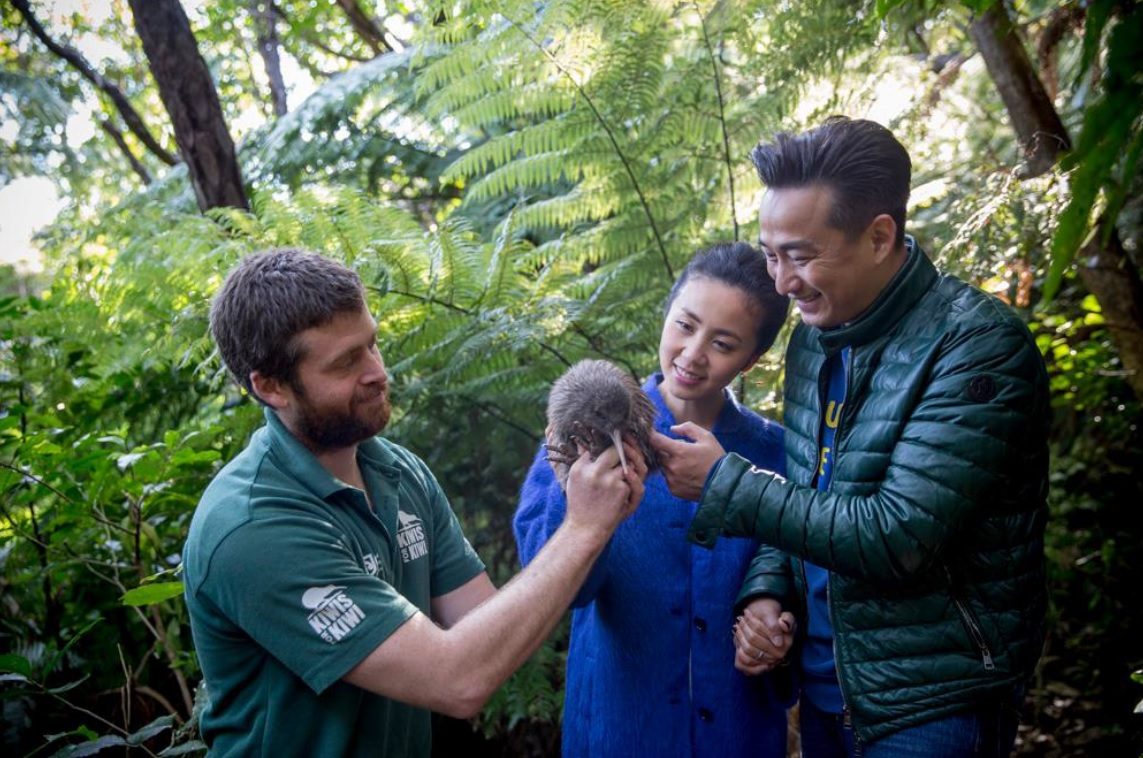 Chinese tourist numbers to New Zealand are expected to more than double from 2017 to 2023 to around 913,000 visitors spending more than $4.3 billion annually. Here are some easy to follow tips to appeal to this high-spending, unique market.
Market in their language
Language is a huge barrier. Most Chinese travellers don't speak much English. It is important for marketers to talk their language – primarily Mandarin.
Have a website in Chinese, or at least a big section of it – especially the booking engine. Consider creating a Mandarin version of all other marketing materials you have. It is definitely worth the investment.
On the ground, hire Mandarin-speaking staff. Learn some key phrases or frequent requests in Mandarin. Even having menus and basic signs to guide them to your services in Mandarin will be appreciated. You'll notice these changes being adopted by New Zealand as a destination, seen at airports and in the country's marketing campaigns. It is only wise then to align your marketing and services accordingly.
Highlight your safety parameters
Safety is very important to the Chinese travellers. Make sure you highlight your accommodation's security features when you market to them. As New Zealand is generally perceived as a safe destination for them, you have an added advantage over other markets.
Get on 'their' Internet
Chinese tourists research and plan their trip almost three months in advance. They widely consult websites and social media before booking. So getting ranked well on their search engine – Baidu – and making conversations on WeChat and Weibo is critical. Manage and maintain your e-reputation, as feedback and online reviews on forums are critical to decision-making in the China market.
But, there is only that much a small accommodation provider can do independently – after all, costs do add up. It may be wise to package yourself up with local attractions or work with your regional tourist office to make an impact.
Make sure Chinese travel trade know who you are
The vast majority of bookings overseas from China are still made via travel agents and tour operators. Even if you are targeting the FITs, you still need the Chinese travel trade to sell your product. It is important to connect with them through trade shows, via RTOs, trade PR or using the services of an in-market representative.
Make it easy for Chinese visitors to recommend you
Make Wi-Fi free and as widely available as possible so visitors can share their experiences in real-time on social media. This is a very important platform to attract this audience. Your AbodeBooking management system can help you easily keep in touch with customers via email; leverage this function to make leaving reviews and sharing feedback easy.
Don't rule out local Chinese residents in New Zealand to experience and recommend you to their friends and family in China via social media.
Visuals and high-quality content work
Nothing sells travel quite like a good quality image or video; China is no different in this respect. Make sure you use powerful images and videos of your accommodation to market yourself in China.
Chinese love content related to shopping, celebrities and culture. Incorporate these topics in your content plan to engage with them. Tell lots of stories about your accommodation and things to do around it, and tell them well.