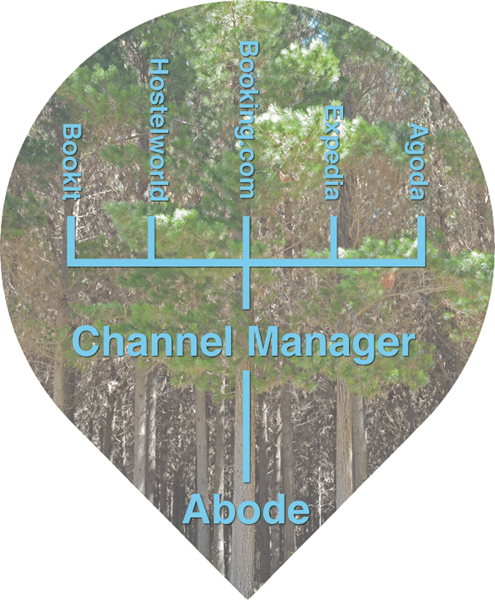 Want to avoid overbooking or similar mistakes and truly distribute your inventory on a real-time basis? It is important that your booking management system integrates seamlessly with your channel manager and website booking engine.
What does your booking management system do?
A property management system (PMS) or booking management system is the backbone of every property's operations. A modern all-in-one booking management system like AbodeBooking automatically processes all online bookings. It displays bookings to you in a user-friendly calendar view. A PMS is the technology you need to efficiently manage bookings and increase your revenue.
The role of channel managers and website booking engine
Your channel manager connects you to your distribution channels. Therefore you don't individually manage each channel, which decreases the possibility of errors. A good channel manager is also one that will link to your front desk through your booking management system, further avoiding double handling of inventory and rates.
A booking engine is your direct line to your customers. Placed on your website, it eliminates the middleman and ensuing commissions.
Why should your channels be integrated to your booking management system?
Preventing overbooking When your booking management system is linked to your channel manager and booking engine, inventory is being updated across all channels in real time. This avoids double bookings or any other errors.
Time-saving Two-way integrations can greatly decrease the cost of acquisition. For every automatically populated booking, you and your staff get more free time that can be used towards improving the overall guest experience.
Manage guest reservations easily When you always know the of availability of rooms, you can send instant confirmation of a booking to your guests. No more emailing back and forth, potentially losing the booking to competitors.
Increased efficiency Rates, inventory and availability can all be controlled from your booking management system to you distribution channels. From a reporting perspective, you can have one streamlined report to understand trends and return on investment.